So if you are searching for a way to remove feature images from the top of the post in GeneratePress, you are in the right place because here, I will share all the steps you can easily do. Of course, you can easily do this also. Check out the video below.
As we all know, GeneratePress is one of the fastest WordPress themes, and most people are currently using this theme. So now, just let me tell you few things about Generate Press themes.
GeneratePress Theme Features
GeneratePress Comes Under 10Kb & we all know if the theme file is light, then the theme will also be light and work very smooth. So this is the main reason this theme loads very fast. 
You will get Site Library for free if you buy the premium theme of GeneratePress. Otherwise, you will not get pre-templates.
You will get a Theme Builder with a dynamic block.
You can control styling (Colors, Background Images, Spacing & Typography)
If you wanted to use WooCommerce, then you can use that as well.
You also get the hook system by which you can add anything, and you can set it anywhere you want.
Mobile Header is also available.
Secondary Navigation
Off-Canvas Panel
Theme Based advance Layout
Sitcky Naviagtion
Archive Colums
And a lot more. Things you get in this theme.
remove Featured Image From Top Of The Post In Generatepress Theme
So now, let's talk about how to remove feature images from the top of the post. So follow all the steps below.
Go to Your Dashboard
Open theme customization
Select the layout options
Click on blog
Now scroll down to "Feature Images."
Uncheck Post & Pages "Display feature images." and leave the Archives option.
Now publish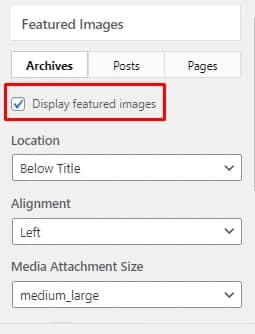 Remove Featured Image From Top Of The Post Video Step By Step
Now the Featured Image From the Top Of The Post has been removed. If this was helpful for you, don't forget to share it with your friends and family. Stay tuned for more updates.